I am not sure I have many secret pleasure left. When you write an autobiographical sex blog you tend to gradually expose all your secret pleasure. No one sets out writing their blog with that mind but as you write and share, learn and experience you slowly strip away your layers, peeling them back bit by bit, like a slow striptease.
I can only speak for myself but that striptease, that gradual reveal has been just as much for me as it has for the reader, maybe even more so. My writing, my blog, has been once of the most intense and powerful self learning tools that I have ever encountered. In the same vein my self photography has helped me to really see myself and accept my body for what it is. I still have bits that I wish I could change, time is a terrible mean bitch when it comes to your body, constantly reminding you that you are no longer young and svelte and yet, despite those moments, I believe that I am sexy.
So when it comes to secret pleasures I know that by writing this blog, by performing my slow internet striptease I have essentially invited you all into the bed next to me to witness many of my pleasures but also my joys, triumphs, failures and faults. I have exposed the pleasure but I have also exposed the fears, the worries and the doubts. Sometimes it is not all pleasures but it always truth.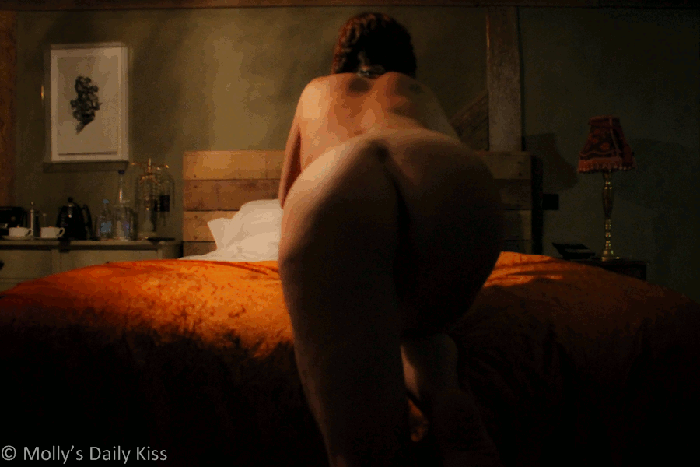 Mollyxxx
Ps… Click on the icon below to see who else is joining in with Wicked Wednesday